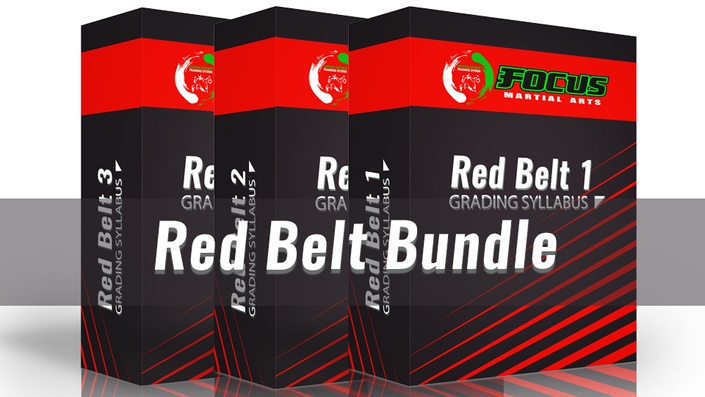 Red Belt Bundle
All Training Lessons for Red Belt 1 Stripe, 2 Stripe & 3 Stripes
Red Belt Grading Syllabus
Online Training Course
Stop Guessing If You Are Ready for Grading

Check in the comfort of your own home – all your current belt martial arts maneuvers

Parents can now help with the detailed Instructors tips to help you see exactly what is expected and how to do it.
Avoid common mistakes with the bonus tips to mastering the skills for your next belt.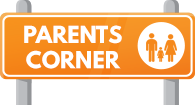 Be in their corner, rather than just their cheerleader.
Become The "Assistant Instructor' For Your Child
Parent's 'insider' tips on how to help your child improve – with it turning into 'fist-a-cups'
Train-at-home drills – when you see (from our checklists and videos) what your child needs to improve on – we give training drills that will help them improve with correct technique. All – Step-by-Step.
Concerned your child won't listen to you? No problem, we have videos that you can watch together where we will confirm for your child that you are qualified to help them. These trainings get you working together and building a strong bond of team achievement.
Common Mistakes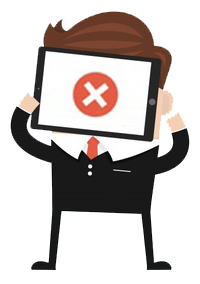 How to identify the common mistakes. What to look for - broken down into hand techniques, kicks, stances, self defence and patterns
Self Assessment reminders - this will empower students to be able to personally identify where they can improve & the other trainings will show them how to correct their technique so that they are practicing perfectly at home. As we all know perfect practice is better than practicing incorrect moves and techniques.
Your Instructor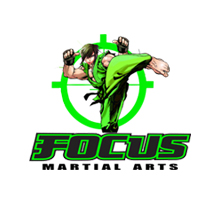 ---
MARK PARMLEY - LEAD INSTRUCTOR
Mark has trained in many styles and teaches his students what is needed in the real world. Many coaches focus on one style and get blinded by it, but not Mark. As a coach, he likes to stand back and see the bigger picture. Mark has won many awards including a Citipointe Church Hero Award.
KEZIA PARMLEY
Kezia started martial arts when she was 12 years old, and earnt her Black Belt at 16 years of age. Kezia won 4 State Championships. And won the prestigious 'Queensland Best Technique Award'. At only 16 years of age, Kezia was Australian Black Belt Champion in 1987 and competed with the Australian team Spain at the World Taekwondo Championships. Kezia successfully came 4th out of 30 Countries and learnt a lot of lessons in goal setting and determination. Kezia says "Among the many lessons I have learnt from martial arts - the most impactful has been PERSEVERANCE - to never give up when things get difficult and COMMITMENT - to see my goal through to the end. Now I love making a difference in the lives of our students and their families. I have the best job in the world, being a Martial Arts Instructor, Role Model and developing Leaders."
BRANDON KENNEDY
Martial arts were very important to me, even so that I pushed for my black belt in my senior years of high school while simultaneously studying physics, math B and C and chemistry with a desire to start engineering at university – which I am now doing. Juggling martial arts and school was not easy, but through it I developed a deep level of perseverance and discipline and understood the importance of pushing through life's challenges. It is now my pleasure to be apart of that journey for my students; helping them to achieve their goals in martial arts brings me endless joy!
KYLE PARMLEY
Kyle has trained diligently to master Taekwondo, Boxing, BJJ, Wrestling, Weapons and more. Kyle is 3 times Australian Taekwondo Champion, representing Australia in the 2010 Junior World Taekwondo Championships in Mexico, coming 7th out of 30 countries. He is National BJJ Champion and XFC MMA (Cage Fighting) Welter Title belt holder.

AURYN PARMLEY
Whilst Auryn has the technical skills of a master martial arts instructor and 3 times National Taekwondo Champion (Sparring and Creative Poomsae), he has unbelievable timing and is incredibly fast. His speed kicks have even rocked 10 times Kickboxing champion 'John Wayne Parr' in training. Auryn continually learns and trains all the styles of martial arts, including Taekwondo, kickboxing, wrestling, boxing, and BJJ to further his fighting career, and then brings his skills back to teach his students in a way that breaks down even the most difficult moves so easily, that even very beginners can master difficult skills.

MIA PARMLEY
Mia struggled with dyslexia at school, but was still able to finish Year 12 – at the same time as finishing her Double Diploma in Business and Fitness. All while still teaching her Martial Arts classes, being on the school Touch Football team and refereeing Touch Football. Truly a great academic accomplishment, and her martial arts training helped control her stress levels. Mia won numerous state Championships and 2 National Sparring Gold medals and a National Silver medal in Creative Poomsae.
Courses Included with Purchase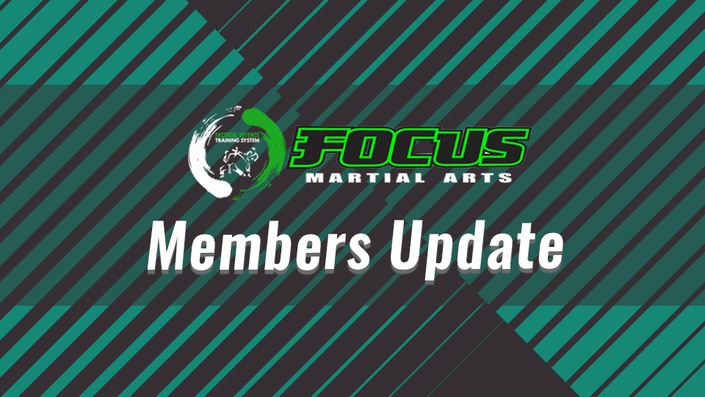 MEMBERS UPDATE - CHECK OFTEN
Everything You Need To Know About What Is Happening At Focus Martial Arts - ALL IN ONE PLACE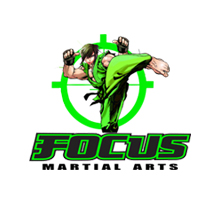 FREE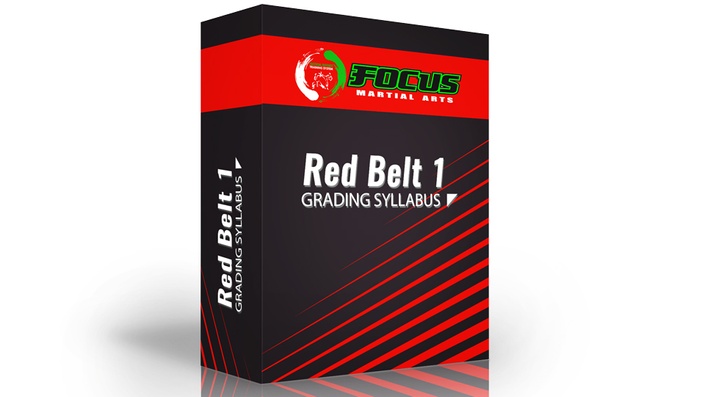 Red Belt 1 Stripe Grading Syllabus
Focus Martial Arts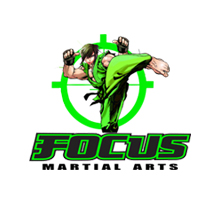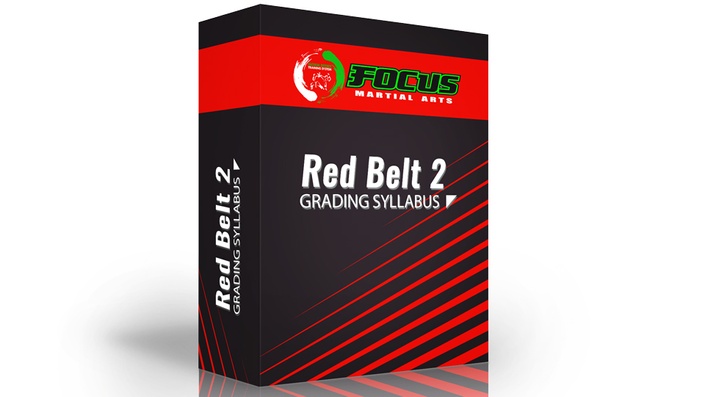 Red Belt 2 Stripe Grading Syllabus
Focus Martial Arts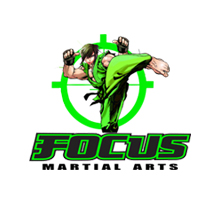 Original Price: $0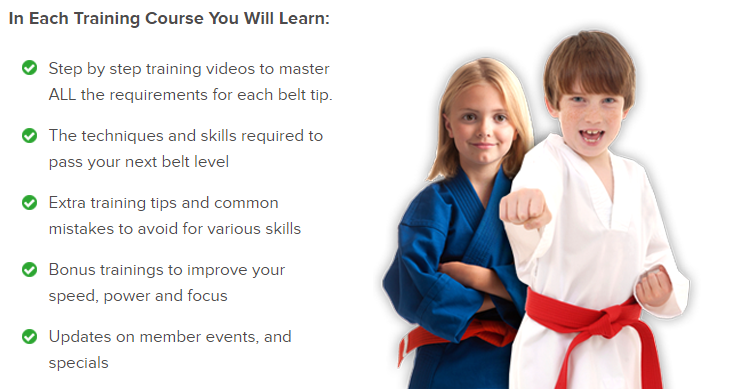 Frequently Asked Questions
They already take lessons, why do they need this too?
It is NOT compulsory, however, we find that the students who do practice at home: • enjoy their classes more • see improvements faster • confidence increases as they know they are getting better • learn that self-study and self-learning is a way of life and makes a huge difference • have a resource to double check what they are doing • great resource for parents to actually help and get involved (especially with the 'Parent Assistant Instructor' Tips Teaching children to go above and beyond is setting them up to follow through on a standard of excellence.
I can see some of the things they are doing wrong – but they won't listen to me?
Again, as with our classes – we 'Partner with Parents'. So the trainings in the members portal are specifically designed to teach parents how they can help, what to look for in correct techniques, what to look for in in-correct techniques, and there are special videos from our instructors that parents and students can watch together that empowers the parent and teaches the child that they can listen to what the parent is saying as we are also teaching the parents how to be our "Assistant Instructor" to identify what and where corrections may be needed.
Will it really make a difference?
As Instructors, we can ALWAYS tell if a student practices at home. Sometimes students have come to us saying "I've been practicing watching You Tube videos". And with great disappointment, we have to re-teach them the correct technique or correct pattern steps – even after their hard work. When a student is close to being ready for their next grading, going through the videos at home and with their parents, gives them great confidence that they are practicing correctly. Having checklists to compare with – makes it easy for parents to get involved and actually help.
Can I cancel if I want?
No problem. You can cancel your Online Members Access at any time.